Kollagen ist unser Körpereigener "Klebstoff" Es ist das am häufigsten vorkommende Protein in unserem Körper und Hauptbestandteil des Bindegewebes (60%). Diese Faserbündelung ist enorm stabil und kaum dehnbar, sie wird benötigt um Knochen, Knorpel, Sehnen, Zähne, aber auch die Haut zu stabilisieren. Der Körper muss Kollagen selbst herstellen, denn es kann nicht aus Lebensmitteln bezogen werden, außer du verwendest Nahrungsergänzungsmittel.
Kollagen hat viele erwiesene Vorteile:
Es unterstützt die Hautgesundheit
Hält deine Nägel stark
Sorgt für reichliche und üppige Haarpracht
Erhöht die Muskelmasse und Kraft und senkt Fettmasse.
Kollagenfasern können Knochen, Sehnen und Bänder nicht nur stützen, sondern auch aktiv zusammen ziehen.
Rheumatoide Asthritis und Osteoarthritis vorbeugen und behandeln
Kollagen lindert Gelenksschmerzen, und unterstützt bei Heilungsprozessen des Bewegungsapparats.
Stärkt die Knochen
Fördert die Reparatur von Gewebe (Narben bestehen hauptsächlich aus Kollagen)
Kollagen hält die Augen gesund und sorgt für eine gute Sehkraft
Fördert die Darmgesundheit, durch eine Verbesserung der Darmbarriere
Hält dein Herz gesund, da es den natürlichen Abbau von Muskelmasse, welche zu einer Verdünnung der Herzwände führt entgegen wirkt. Auch die Fähigkeit die Kraft optimal zu übertragen, funktioniert auf Grund der Kollagen Versorgung der Muskulatur besser.
Es hält dein Gehirn fit und gesund. Kollagen ist notwendig für ein gut funktionierendes Gehirn. Es verhindert neurodegenerative Erkrankungen wie zB. Alzheimer.
Wie kann ich diesen Powerklebstoff zu mir nehmen?
Und diesen Powerklebstoff, oder besser diese Wunderwaffe gibt es als Nährungsergänzung. Ich bin darauf aufmerksam geworden, weil mir über die unglaublich tollen Ergebnisse bei Frauen nach der Geburt berichtet wurde, welche unter Inkontinenz gelitten hatten. Nachdem sie Kollagen mit dem "Beauty Drink" über einige Wochen ihrem Körper zusätzlich zugeführt hatten, waren die Beschwerden ihrer Inkontinenz besser oder sogar verschwunden. Grund genug um für mich nachzuforschen und es selbst auszuprobieren. Bei meiner Nachforschung bin ich auf die vielen Vorteile von Kollagen gestoßen. Das tolle am "Beauty Drink" ist, dass er durch sein patentiertes NTC® Nährstoff-Transportkonzept eine höhere Bioverfügbarkeit der Inhaltsstoffe bietet. Und das Beste… er ist super lecker!
Möchtest auch du von innen heraus strahlen und nicht nur von den vielen Vorteilen wie schönen Haaren, Haut und Nägeln profitieren, sondern auch deinem Beckenboden etwas gutes tun? Möchtest du deine Muskulatur beim Aufbau unterstützen und gleichzeitig die Fettverbrennung voranbringen? Dann ist der "Beauty" Drink auch für dich! und du darfst dich gerne bei mir melden. Denn je mehr Muskelmasse vorhanden ist, umso besser und schneller kann Fett verbrennt werden, da dein Körper schon im Ruhezustand einen höheren Energieverbrauch hat. Der Beauty Drink ist die optimale Ergänzung zu deinem Training.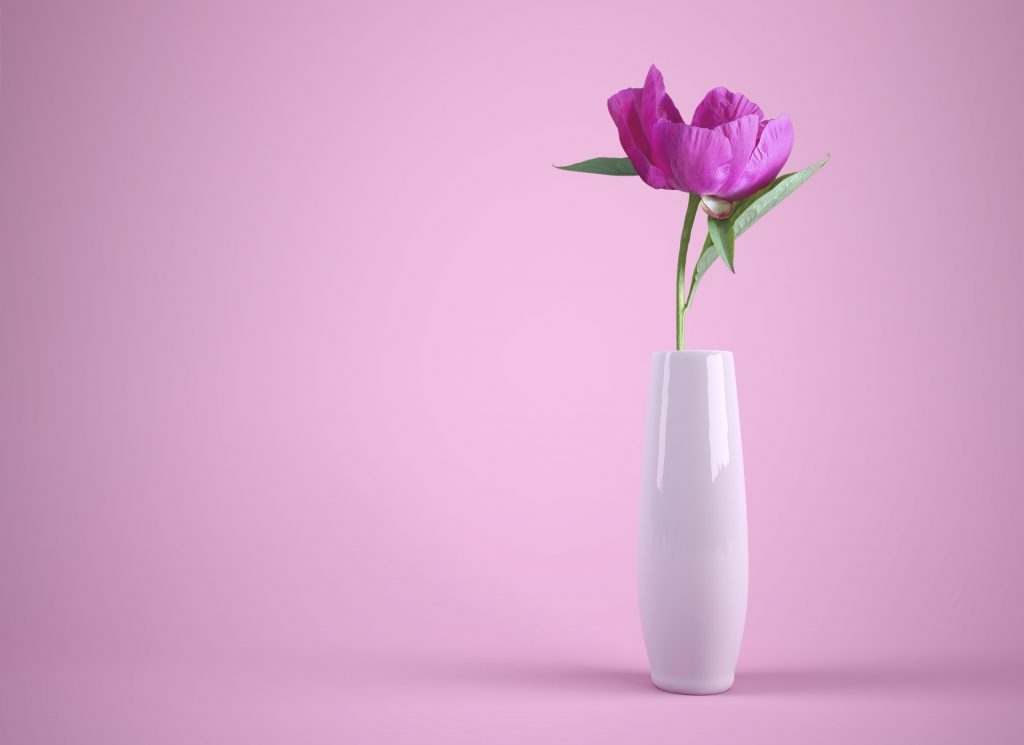 Du hast eine 30-Tage Rückgabe Garantie!
Und um deinen Beckenboden wieder in Form zu bringen und das Uppss… beim Niesen oder Lachen endgültig Vergangenheit sein zu lassen, kannst du an einem meiner Beckenbodenkurse teilnehmen. Denn… WIR ROCKEN DEINEN BECKENBODEN!
Deine
Quellen:
Kollagen: Ein Protein sorgt für Spannung. Kollagenfasern können Knochen, Sehnen und Bänder nich nur passiv stützen, sondern auch aktiv zusammen ziehen. 2015, Max Planck Gesellschaft. https://www.mpg.de/8882235/kollagen-sehnen-knochen
J.S. Cheng. Collagen VI protects neurons against Aβ toxicity. Natural Neuroscience. 2009 Feb; 12(2): 119.Published online 2009 Jan 4. doi: 10.1038/nn.2240
M.Cescon et al. Lack of collagen VI promotes neurodegeneration by impairing autophagy and inducing apoptosis during aging. Aging (Albany NY). 2016 May; 8(5): 1083–1098.Published online 2016 Apr 7. doi: 10.18632/aging.10092
C.F.Baicu. Changes in extracellular collagen matrix alter myocardial systolic performance. American Journal of Physiology-Heart and Circulatory Physiology. 2003 Jan;284(1):H122-32.
M.A. Horn & A.W.Tafford. Aging and the cardiac collagen matrix: Novel mediators of fibrotic remodelling. Journal of Molecular Cellular Cardiology. 2016 Apr; 93: 175–185. doi: 10.1016/j.yjmcc.2015.11.005
M.Stumpf et al. Collagen in colon disease. Hernia (2006) 10: 498. https://doi.org/10.1007/s10029-006-0149-4
I.E. Koutroubakis et al. Serum laminin and collagen IV in inflammatory bowel disease. Journal of Clinical Pathology. 2003 Nov;56(11):817-20. https://www.ncbi.nlm.nih.gov/pubmed/14600124
S.C.Bischoff et al. Intestinal permeability – a new target for disease prevention and therapy. BMC Gastroenterology. 2014; 14: 189.Published online 2014 Nov 18. doi: 10.1186/s12876-014-0189-7
Q.Chen et al. Collagen peptides ameliorate intestinal epithelial barrier dysfunction in immunostimulatory Caco-2 cell monolayers via enhancing tight junctions. Food & Jounciton 2017 (3). doi: https://pubs.rsc.org/en/Content/ArticleLanding/2017/FO/C6FO01347C#!divCitation
M.Aikio et al. Collagen XVIII Short Isoform Is Critical for Retinal Vascularization, and Overexpression of the Tsp-1 Domain Affects Eye Growth and Cataract Formation, Investigative Ophthalmology & Visual Science November 2013, Vol.54, 7450-7462. doi:https://doi.org/10.1167/iovs.13-13039
R.E. Hausmann, Ocular extracellular matrices in development, Progress in Retinal and Eye Research Volume 26, Issue 2, March 2007, Pages 162-188, https://doi.org/10.1016/j.preteyeres.2006.11.001
K.P. Krafts, Tissue repair – The hidden drama, Organogenesis. 2010 Oct-Dec; 6(4): 225–233.Published online Oct-Dec 2010. doi: 10.4161/org.6.4.12555
A. Daneault et. al., Biological effect of hydrolyzed collagen on bone metabolism, Pages 1922-1937 | Received 06 Mar 2015, Accepted 02 Apr 2015, Accepted author version posted online: 15 May 2015, Published online: 10 Mar 2017, https://doi.org/10.1080/10408398.2015.1038377
J. Minaguchi et al. Effects of ingestion of collagen peptide on collagen fibrils and glycosaminoglycans in Achilles tendon. Journal of Nutrition and Science. Vitaminol (Tokyo). 2005 Jun;51(3):169-74. https://www.ncbi.nlm.nih.gov/pubmed/16161767/
D.E. Trentham et al. Effects of oral administration of type II collagen on rheumatoid arthritis. Science. 1993 Sep 24;261(5129):1727-30. https://www.ncbi.nlm.nih.gov/pubmed/8378772
O. Bruyère et al. Effect of collagen hydrolysate in articular pain: a 6-month randomized, double-blind, placebo controlled study. Complementary Therapies in Medicine 2012 Jun;20(3):124-30. doi: 10.1016/j.ctim.2011.12.007.
S. Kumar et al. A double-blind, placebo-controlled, randomised, clinical study on the effectiveness of collagen peptide on osteoarthritis. Journal of the Science of Food and Agriculture. 2015 Mar 15;95(4):702-7. doi: 10.1002/jsfa.6752.
D. Zdzieblik et al. Collagen peptide supplementation in combination with resistance training improves body composition and increases muscle strength in elderly sarcopenic men: a randomised controlled trial. British Journal of Nutrtion. 2015 Oct 28;114(8):1237-45. doi: 10.1017/S0007114515002810.
A. Urciuolo et al. Collagen VI regulates satellite cell self-renewal and muscle regeneration. Nature Communications. 2013; 4: 1964.doi: 10.1038/ncomms2964
H. Matsumura et al. Hair follicle aging is driven by transepidermal elimination of stem cells via COL17A1 proteolysis. Science. 2016 Feb 5;351(6273) doi: 10.1126/science.aad4395.
Zague, V. A new view concerning the effects of collagen hydrolysate intake on skin properties. Archieve of Dermatolgical Research (2008) 300: 479. https://doi.org/10.1007/s00403-008-0888-4
D. Hexel et al. Oral supplementation with specific bioactive collagen peptides improves nail growth and reduces symptoms of brittle nails. Journal of Cosmetic Dermatologie, 2017 Aug 8 https://doi.org/10.1111/jocd.12393
E. Proksch et al. Oral supplementation of specific collagen peptides has beneficial effects on human skin physiology: a double-blind, placebo-controlled study. Skin Pharmacology and Physiology. 2014;27(1):47-55. doi: 10.1159/000351376.